There's a lot of buzz surrounding the VMAs. But did you notice that Shakira and Pink showed up in the same dress? Oh the horror! Sack the stylist! Off with his head!


Only kidding. I think they both look great!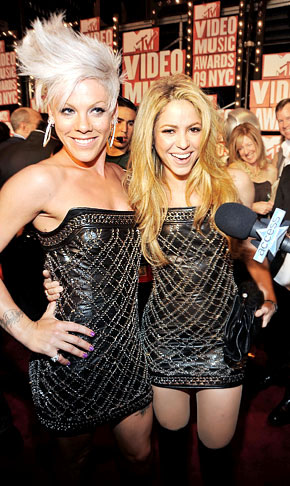 They were totally cool about it, which was an admirable way to handle the situation. But it all comes down to one question.

Who wore it best?