That's right, The Boy and I are heading to Venice! How exciting!
Well, everyone's reaction is "Aw wow, it's so romantic" and we're like "Eh, okay." For me, the wettest country in the world is never going to be romantic. You'll understand when you see pictures of my hair after the trip, but it will be an amazing experience!

I can't even begin to imagine what it's going to be like, so instead I'm going to preoccupy myself with imagining what I'm going to bring with me!



I'm kind of notorious for over-packing, just to make sure I'm not left high-and-dry and am prepared for all eventualities really! Initially I was going to bring my big suitcase, even though I knew I wouldn't fill it, but now I think I'm going to settle for a school bag and an overnight bag …oh and my camera bag ….argh!
I figure I'll be grand for clothes though if I just bring some key pieces and chop and change. No trousers, because they take up too much room so it's skirts all the way. Two skirts are all all I need really to mix and match with some tees and cardigans, pair with some tights and I'm good to go. A couple of dresses in case I feel a bit wild or even for going out at night will complete my shop.
Here's a general idea of what I'll be bringing (excuse my lack of fun and pretty collages but with being in work and all it's not an option …for some nice ones, check out Lovely Disco):
I really love that bird cage pendant ….I think I might pop into Topshop during my break to see if they have it!
All of those pieces are from Topshop, because a lot of my stuff is either A) From Topshop, such as those cardigans and tees, or B) old seasons from other shops so I can't find them online and had to use Topshop look-a-likes. But it's all good …mmmm Topshop.
Now for the extra bits and pieces that are a must-have for holidaying:
Also, not forgetting the entertainment essentials:
And it can all go into these (in my dreams)….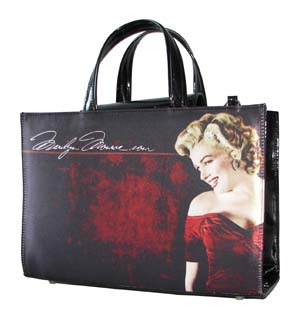 What do you bring on vacation? Did I forget anything? How do you make everything fit?
Guest blog submitted by A-Chick-Named-Hermia